6th Grade Orchestra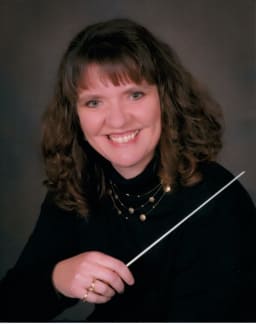 Ms. Miranda Loveless: Orchestra Director
miloveless@dsdmail.net
Fairfield Jr: 801-402-7000
North Layton Jr.: 801-402-8100
6th grade orchestra programs:
Adams/Lincoln/Mountain View/Whiteside
6th Grade Orchestra at Mountain View
Monday
7:45-8:30 am
Wednesday
8:45-9:30 am
In the Music Portable
Welcome to Orchestra!
Dear students and parents,
I am delighted to have the chance to be your child's future orchestra director and am anxious to begin this year's string program. It is exciting to bring students a new opportunity that the music world hold through offering this free program! The possibilities for development through music learning are endless, including helping students to advance academically while increasing eye-hand coordination. They will be introduced to a lifetime of appreciating the beauty of creating music in addition to giving them the chance to feel they belong to something worthwhile. I feel a deep sense of dedication to developing a strong orchestra program at your school and look forward to working with you and your child. If you have questions after looking over this handout, please feel free to contact me.
Why take orchestra?
Learn to play a musical instrument
Go "caroling" in December
Learn teamwork and make new friends
Learn discipline and goal setting
Strengthen concentration and hand-eye coordination
Experience personal achievement and build confidence
Learn appreciation for the beauty and value of music
Perform two concerts in May
Get a special orchestra t-shirt
Year end donut party
Develop a talent that can last a lifetime
How do I get an orchestra instrument?
Students must choose either a violin, viola, cello, or bass. You will not need to bring an instrument until after our first parent meeting. More information about where to get an instrument and which type of instrument to get will be discussed in detail. Students must provide their own instrument. If you do not already have one hiding in the closet, please come to our parent meeting to get one. Please don't purchase an internet instrument unless you have talked to me! We have 3 cellos and 1 bass available through the district for student use at your school which is available at no cost. Usually the number of students needing these instruments is high so students will need to share with others. If your financial situation allows, please rent your own instrument through a music store. This will assure that your child will not have to share his/her instrument with others, which results in a loss of valuable practice time for both of them. On average, violins rent for $15-20, violas $20-25, cellos $35-50, and basses $50+ per month. All instruments are available for rent to own or purchase.
Questions
Is it free to join?
Yes, The only cost involved is renting an instrument, which ranges from $15-$50 depending on the instrument.
Is it only for 6th graders?
Yes
What if they decide they don't like it? Can they withdraw at anytime?
Yes! Orchestra is not for everyone and it's okay to quit anytime
My student has already been taking lessons. Should they still join?
Yes! I use these students as tutors and mentors for the other students.
Can my child join if they have no background?
Yes! We start with the basics of music.
Are band instruments also available?
No. But students can take orchestra this year and band in junior high.
About the Teacher
Education
University of Phoenix: Master of Arts in Education honors graduate with emphasis in curriculum and instruction.
University of Utah: Bachelor of Music honors graduate with an emphasis in instrumental music education.

Experience
Professional teacher since 1994 in Davis and Weber School District

Professional Organization Memberships
Utah Music Teachers Association
Music Educations National Conference
American String Teachers Association
National String Teachers Association